David Pay, Artistic Director, Music on Main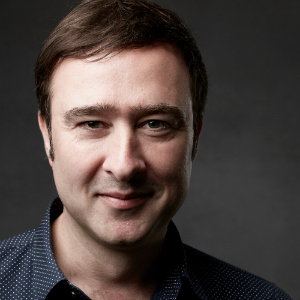 Experience

Artistic Director
ISCM World New Music Days 2017
July 2014 – Present (1 year 4 months)Vancouver, Canada Area
The Canadian League of Composers and Music on Main present the International Society of World New Music Days 2017.
In November 2017 the festival will offer 25-30 concerts of contemporary music over 8-10 days, a 5-day General Assembly for the ISCM, and auxiliary events.
As Artistic Director, I'll develop the audience experience, present about 5 of those concerts, and work with leading ensembles and organizations from Vancouver and Victoria to programme remaining concerts.

Board Member
CAPACOA
November 2013 – Present (2 years)Toronto, Canada Area

Réseau canadien pour les musiques nouvelles (RCMN) / Canadian New Music Network (CNMN)
June 2012 – Present (3 years 5 months)Montreal, Canada Area

Instruments of Change Society
April 2011 – Present (4 years 7 months)Vancouver, Canada Area

Artistic Director
Music on Main
August 2006 – Present (9 years 3 months)Vancouver, Canada Area
Music on Main -- Music that brings us together.
I launched Music on Main in 2006 with a dedication to great music in casual but stimulating environments, with top-flight musicians, an ear for contemporary music, and refreshing concert formats.
The Georgia Straight calls Music on Main Vancouver's "highly popular series that's as musically adventurous as it is socially gregarious" (The Georgia Straight), and Gramophone Magazine says that our Modulus Festival "provides western Canada with one of the finest windows onto the post-classical scene."
Since founding Music on Main, I've presented and/or produced nearly 200 concerts, featuring in excess of 500 musicians and close to 50 world premieres at Heritage Hall on Main Street, the now-closed Cellar Restaurant and Jazz Club in Kitsilano, and other venues throughout Metro Vancouver.
From Baroque to Post-Folk, from Brahms sonatas to electronic improv, from hardcore Modernism to hard-driving Minimalism, Music on Main is interested in great music, whatever we might call it.
In addition to its artistic achievements, Music on Main is fast becoming a leader in fundraising, non-profit governance, and administration.
I lead a fundraising programme that raises a full third of the company's revenues from individuals, and I have increased donations more than 190%. I work closely with an excellent board of directors, and we recently developed a a comprehensive board policy, procedure, and conduct document as well as strategic plan (that everyone in the company actually uses to set goals and measure success!). As an administrator, I lead a team of six, embrace entrepreneurial ideas and data-driven decision making, and regularly mentor emerging arts professionals.

Governor
The Leon & Thea Koerner Foundation
November 2012 – September 2015 (2 years 11 months)Vancouver, Canada Area

Instructor
Capilano University
September 2010 – July 2013 (2 years 11 months)
Instructor for post secondary-level program in Arts and Entertainment management. Students learn fundamentals of arts management in a classroom setting, and then complete two 14-week practicum assignments. Courses taught: Resource Development in Arts & Entertainment; Presenting, Producing, and Promoting.