Sean O'Mahoney, Entrepreneur, Principal of Lux Holdings, Inc.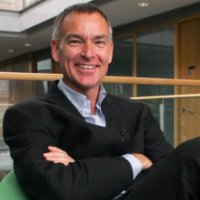 I am an energetic and professional team, project and company leader with extensive international management and operational experience. A successful startup manager with experience of seven ventures to date. Key strengths include: developing and leading teams to execute business plans focused on revenue generation; introducing and marketing new ideas and products; business development and identifying and securing liquidity exits via merger or acquisition.
Specialties:Start-up manager, branding and marketing, project manager, product manager.
Experience


Principal
Lux Holdings Inc.
January 2006 – Present (9 years 10 months)Vancouver, Canada Area
Lux Holdings imports, distributes and sells performance enhancing products for professional and dedicated amateur athletes.
Our current stable of products includes:
H2Pro Hydration -- www.myh2pro.ca
Wattbike -- www.wattbikecanada.com
Belgian Racing Cream -- www.embrocation.com
H2Pro Hydrate
H2Pro Hydrate


Board Member
Digital Forest
April 2002 – Present (13 years 7 months)
Digital Forest is the premier database and application hosting company serving small and medium-sized businesses and corporate workgroups around the globe. The company offers shared and dedicated server solutions for Web-enabled databases and applications on Mac, UNIX, and Windows systems.
Currently serve on the board and the compensation committee.

Owner and Chief Commercial Officer
Kanto Distribution Inc.
September 2009 – February 2013 (3 years 6 months)
Kanto operates under the two trading names KantoAV and Kanto Speakers. We manufacture TV wall mounts, HDMI cables and accessories and award winning iPod speaker systems.
We distribute our products through resellers in North America, Australia and Europe and sell through our own websites and Costco Canada and Costco US. In BC we are proud to have Simply Computing as a value added reseller.
You might think this is an "old" business and wonder what our competitive advantage is. We are innovative in our business systems, our product design and development, our distribution methods and our extreme focus on customer satisfaction.

Director and Board Member
Voice Mobility International Inc.
September 2010 – May 2012 (1 year 9 months)
Chief Executive Officer
Cubic Telecom
July 2007 – August 2008 (1 year 2 months)
My responsibility is dealing with investors, managing the existing business, developing new business and sales.
We are an innovative global communications company focused on introducing simple, high quality and high value telecommunications services. Our core target market is aggrieved customers across the globe who don't understand why they can't get value for money when making international calls and roaming.

Mobile Product Manager
Jajah Inc.
July 2006 – February 2007 (8 months)
Jajah is dedicated to bringing the world vastly improved telephony solutions at a fraction of the traditional price. Whenever possible, we want to provide basic phone for free - and we truly believe it's possible. We believe that by bringing together the best of the internet with the best of the traditional telephone industry we will be able to provide our customers with unique new solutions, solutions never before possible, at a price they'll find irresistible.
My job at Jajah was to make all this work on mobile devices.
Jajah was acquired by Telefonica in January 2010 for $200+ M.

Founder & CEO
FatPort Corporation
October 2001 – March 2004 (2 years 6 months)
Founder and CEO of Canada's first public Wi-Fi network operator. FatPort Corporation operates the largest and most extensive public Wi-Fi network in Canada. At the time of my departure FatPort had 11 full-time employees and revenue was growing 300% year-on-year. The Company was on target to break-even in September 2005. FatPort was the first "greenfield" public Wi-Fi operator (WISP) in Canada. Under my leadership the company gained a global reputation for unique marketing, product innovation and exceptional execution. FatPort is considered to be one of the top five startup WISPs in the world and many new WISPs coming to market around the world have emulated the FatPort business model.

Founder & CEO
Bitmovers Inc.
May 1996 – September 2001 (5 years 5 months)
Bitmovers was a wireless software engineering and development company that developed a rapid application development (RAD) environment for applications that use both the web and mobile devices (Product name: MAUI). With 17 employees and offices in Vancouver and San Francisco Bitmovers' customers included: Commerce One, SAP, Palm and The Industry Standard. Successfully raised seed financing from Angels and the Canadian Research Council.
Concurrent with Bitmovers I also founded BOPJET, a web hosting and media streaming provider. Seattle-based Digital.Forest Inc. acquired BOPJET in September 2001. I remain a Board Member of Digital.Forest Inc.